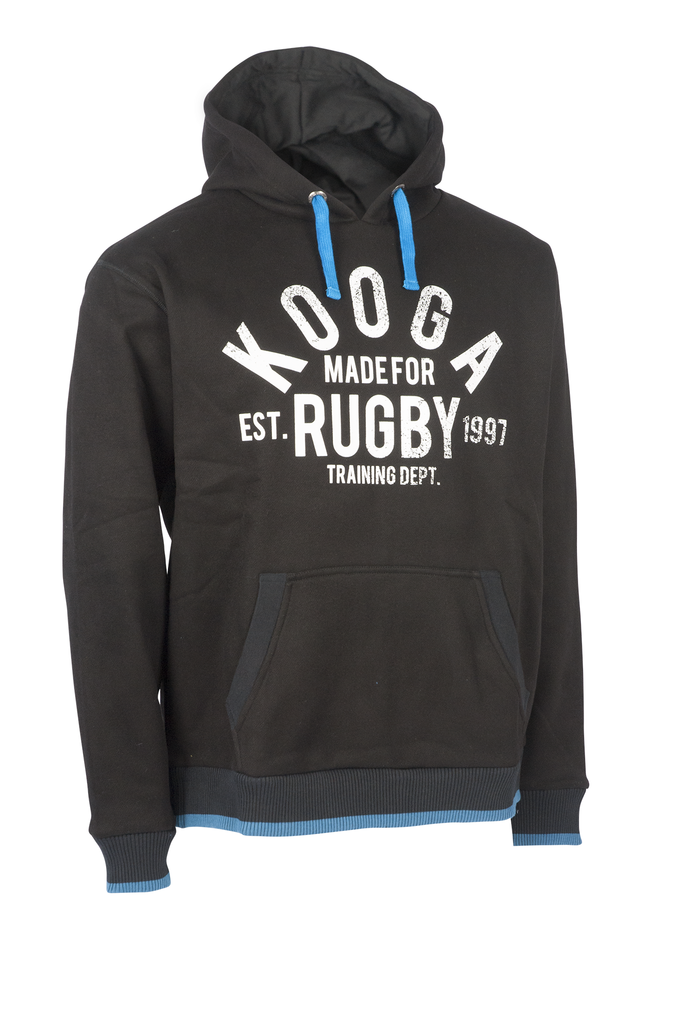 KOOGA MENS GRAPHIC TRAINING/OFF FIELD RUGBY HOODY BLACK/PROCESS BLUE
Stock Availability:
In stock
$29.00 $33.00
leisure wear made by kooga rugby.
this hoody is made from 65% polyester 35% cotton and has a large kooga distressed print on the chest.
it is lined with fleece fabric and has chunky drawcords and contrast tipping.
colour black
Related products