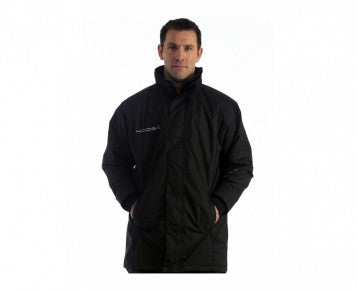 KOOGA KIWI PITCHSIDE/SUPPORTERS RUGBY JACKET BLACK
Stock Availability:
In stock
$28.00 $31.00
the kooga kiwi jacket is designed to provide unrivalled comfort and warmth in the face of harsh winter conditions experienced around the rugby pitch. whether you're warming up, sitting on the bench or watching from the stands this jacket will have you focussing on the game and not the cold.
features an outer constructed from %100 polyester peached suede with 1000mm pu coating and a lining with 210t 100% polyester with 120gsm wadding.
wind and shower resistant and ideal for cold conditions with a concealed hood zipped inside the pocket at the back of the neck. fish tail drop provides enhanced coverage with a double rib collar that maintains core body temperature and zip protector that prevents chafing.
features internal pocket that holds mp3 player and internal vertical valuables pocket as well as taped seams to ensure the jacket is shower proof.
Related products